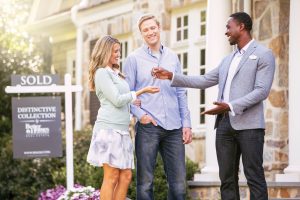 Finding real estate properties in Westchester County NY where sellers are willing to hold the mortgage can be a challenge to find…but they are out there if you know when and how to look for them.
The article "How to find owner-financed properties for clients with credit issues" talks about the options available for buyers that show enough income and have a reasonable down payment to buy a home…but are not able to qualify for a mortgage due to their credit scores.   The benefits for both parties can be a win-win scenario because a seller gets to ultimately sell his/her house and a buyer gets to ultimately purchase their home.
Often times, the sellers who are willing to hold the mortgage are individuals who don't need the immediate access to the proceeds from the sale of their house because they usually already own their primary home.   Other times, sellers may offer a rent-to-own option to the potential buyer which gives the buyer enough time to get mortgage/credit ready.
For buyers, it gives them an opportunity to own the home they fall in love with because the seller becomes the bank and payments are made directly to the seller.  Usually seller's will charge 1%-2% above the current market interest rate.  However, the normal lender's closing costs in a traditional closing for a buyer are eliminated (which saves the buyer a substantial amount).
Working with an experienced Realtor in Westchester County NY can help you find these opportunities and help you navigate through this process as Realtors often know which sellers would entertain an option.
Call your local Realtor from Better Homes and Gardens Rand Realty | White Plains today.
Posted on March 30, 2020 at 7:28 pm
Jose Maymi
Posted in
Uncategorized